With Black Box Music our friend and composer Simon Steen-Andersen wrote a quirky puppet theatre for young and old: all spotlights are set on the conductor and his hands, with which he gives directions to 15 musicians. Along the road he gets entangled in his own movements leading to a festive and pompous yet astonishing self-imploding finale.
Curious how this will end?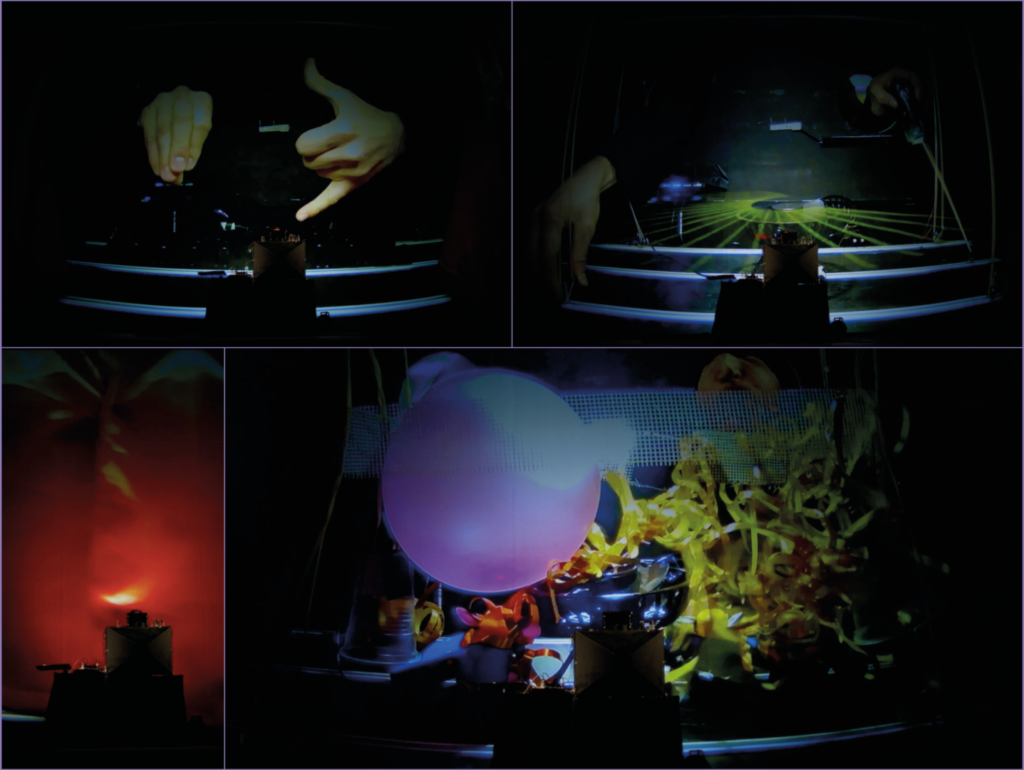 Pierre Jodlowski presents a contemporary take on virtual reality. The trombone player seems to be caught in a video game, a parallel reality in which suspense and humor go hand in hand. He seems to be alone at first, but that turns out not to be true at all. And then the line between there and here blurs.
Horizon by Joanna Bailie weaves together many different sound and film recordings of railway lines and motorways captured in Belgium, Berlin, Geneva and Portugal. In many ways the piece is an attempt to demonstrate the sameness of these landscapes by combining, via superimposition or rapid alternation, two or more separate locations at the same time. Motorway noise, station announcements, elevated railway tracks and cargo trains are so ubiquitous that they give us idea that we could be anywhere in the world. The result is an audio-visual aggregate of similarity compressed into a piece that follows its own logic. The instruments play partial transcriptions of the sounds of the various locations, interwoven with harmonic material.